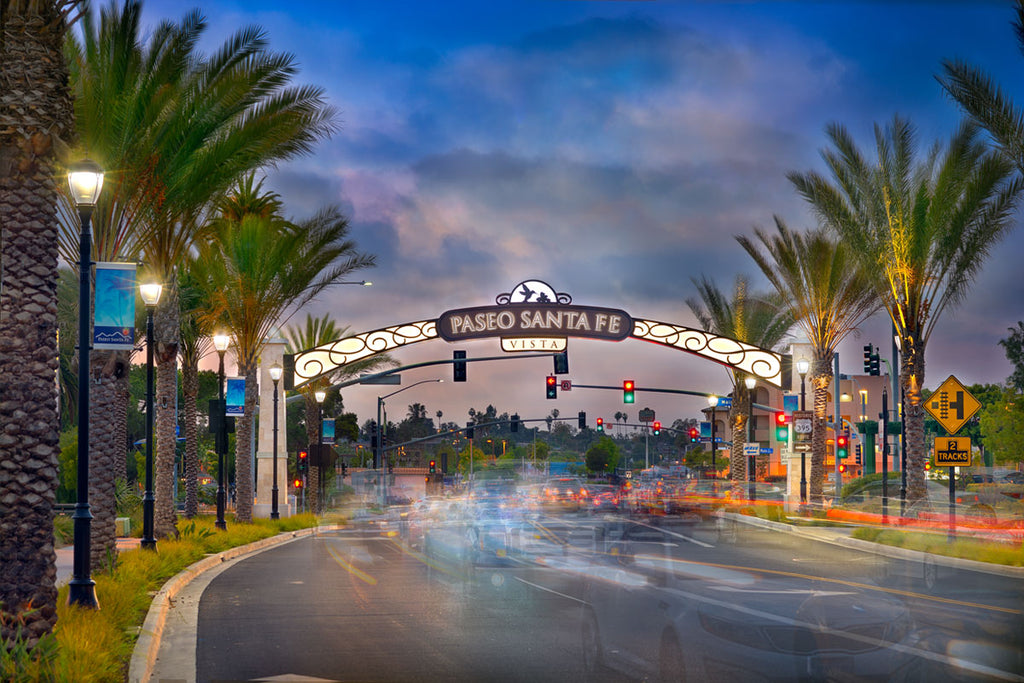 Want To Find The True Essence Of Southern California? Here's An Unforgettable Vista!
There's a reason this small town in southern California was called Rancho Buena Vista. It's a colorful and vibrant combination of different people who all love to smile. And there's no better way to enjoy the incredible vibe of Vista, California than the Paseo Santa Fe neighbourhood.
Locals come here to find cute restaurants, incredible shops and unique bars that are always ready to offer you a great time. And right on the edge of the neighbourhood is its emblematic arch that welcomes you to the true side of California. Luminism photographer Michael James Slattery decided to immortalize this gateway with his digital camera and perfectly capture the color palette of Vista in this one-of-a-kind Luminism photograph.
Don't Hesitate! Decorate Your Home With The Vista Sign & Enjoy A Unique View Of The Real Californian Spirit!  CLICK HERE