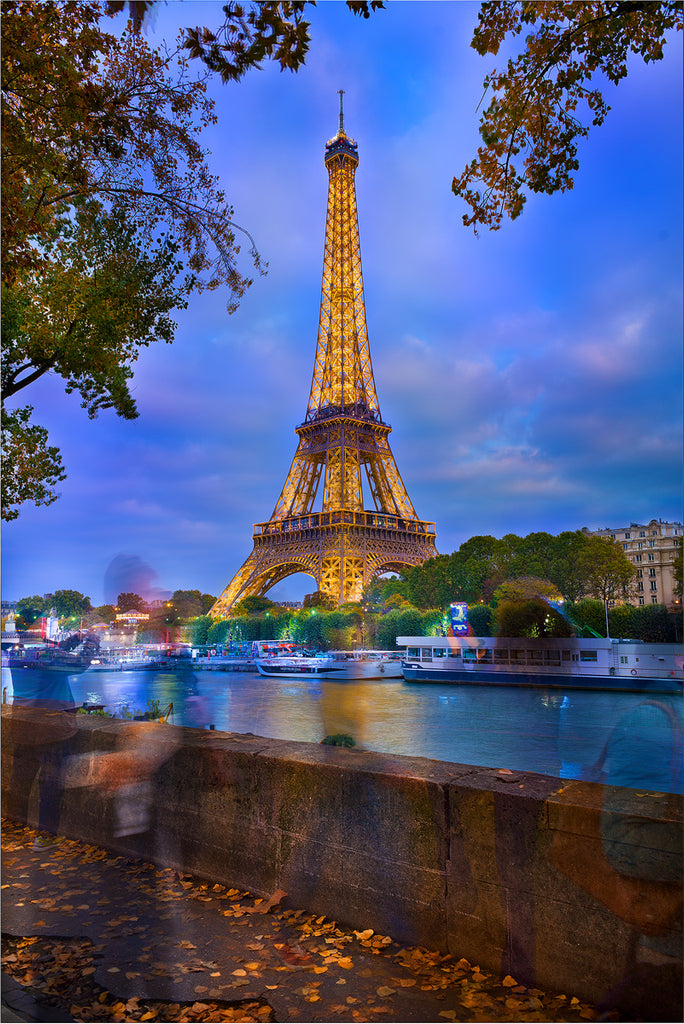 You Have Probably Seen The Eiffel Tower A Million Times, But Here's That 1.000.000+1st Photograph That Will Take Your Breath Away!Paris, or La Ville Lumière (The City Of Lights) is the perfect spot for Michael James Slattery to work his luminism magic and capture the true essence of the world's cultural capital. And what better scenery than the emblematic Eiffel Tower?
This man-made wonder was completed in 1889 and has been one of the most famous landmarks in the world. Hundreds of millions of tourists have visited the steel colossus and millions of pictures have been taken. But none comes close to the unique color palette and artistic approach of James Michael Slattery's Luminism Photograph.
If You Love Paris & Want To Decorate Your Home With The Legendary Eiffel Tower, Then You Cannot Find A More Perfect Photograph! Don't Waste Any More Time! Click Here To Make It Yours!