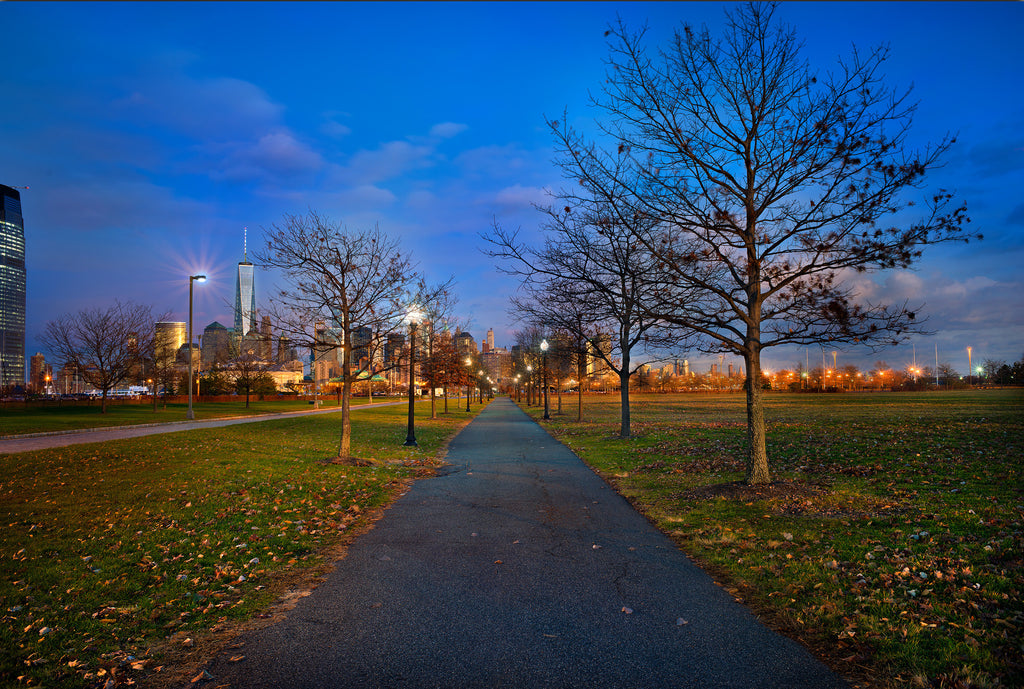 Michael James Slattery
Artist and Owner
Luminous Views
1815 5th Avenue
San Diego, CA 92101
619-231-9061
sales@luminous-views.com
www.luminous-views.com
FOR IMMEDIATE RELEASE:

Luminist Photographer Releases Third Image from 2015 Cross Country Trip

(San Diego, CA)––(06/26/2017) Local artist completes cross-country photographic journey to document untold stories and scenery of Americana, with this first image from the East side of the USA. With the artist's famous luminism photo blending technique - Liberty Park Path - is now being released to the public.
Michael's journey began in November 2015, when he left his hometown of San Diego and began driving his box van cross country to New York City and back in an effort to capture parts of America in an entirely new and exciting way through his pioneering style of luminism photography.

"I had just finished driving 500 miles. Never the less I was too excited and had to get a shot off. I felt it was late in the day and I had little time. It was with this thought this view apperared."  Michael remembers the Liberty Park Path in New Jersey.
Slattery's next image from his eight week trip is set will debut in the next week. Featuring images from New York CIty, North Carolina Outer Banks, Atlanta, New Orleans and ending in Texas. To preview or purchase pieces from the artist's third capture of his 2015 adventure, individuals are encouraged to visit this link: https://luminous-views.com/products/liberty-park-path
About the Artist:

Michael James Slattery is a San Diego-based photographic artist who specializes in Luminism Photography. It was in 2008 he shared and sold his first prints at the Ocean Beach Farmers Market. He has since sold over 6,000 pieces to date through local art shows and online sales.

Slattery opened his first gallery in 2013, Luminous Views Gallery There he creates his fine art prints in-studio. As well he designs and builds custom frames for all his prints.
His passion for his work is to show how concrete, asphalt, wood, paint, plastic and glass we use to create our societies are just as important as the trees, mountains, dirt and seascapes that we place ourselves among.

For media inquiries regarding Luminous Views Gallery, individuals are encouraged to contact artist and owner, Michael James Slattery directly at 619-231-9061 or via email sales@luminous-views.com. To learn more about the artist or his gallery, please visit: www.lumious-views.com.
###