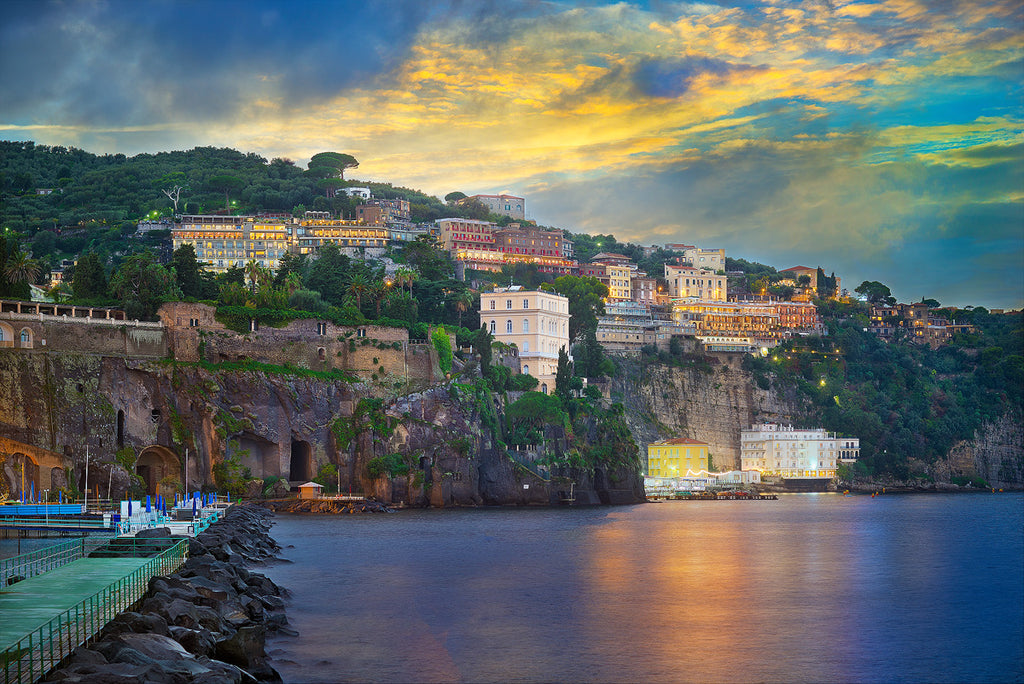 Would You Like To Wake Up Every Morning To The Mesmerizing Sea Cliffs Of Southern Italy?
Located right off the bay of Naples, Sorrento seems straight out of a fairy tale. The majestic cliffs, vintage architecture and one-of-a-kind vistas of the Mediterranean make this ancient village a unique combination of classic beauty and renaissance-style luxury.
Sorrento was the perfect setting for Michael James Slattery to set up his tripod and camera and capture this elusive beauty of southern Italy. This breath-taking Luminism Photograph of the Sorrento harbour will immediately captivate your attention and take you on a mental journey to Campania. All you have to do is pour yourself a glass of Limoncello, which is produced in Sorrento, and enjoy the view!
Don't Hesitate! Your Home Deserves A Window With A Unique View Click Here Now