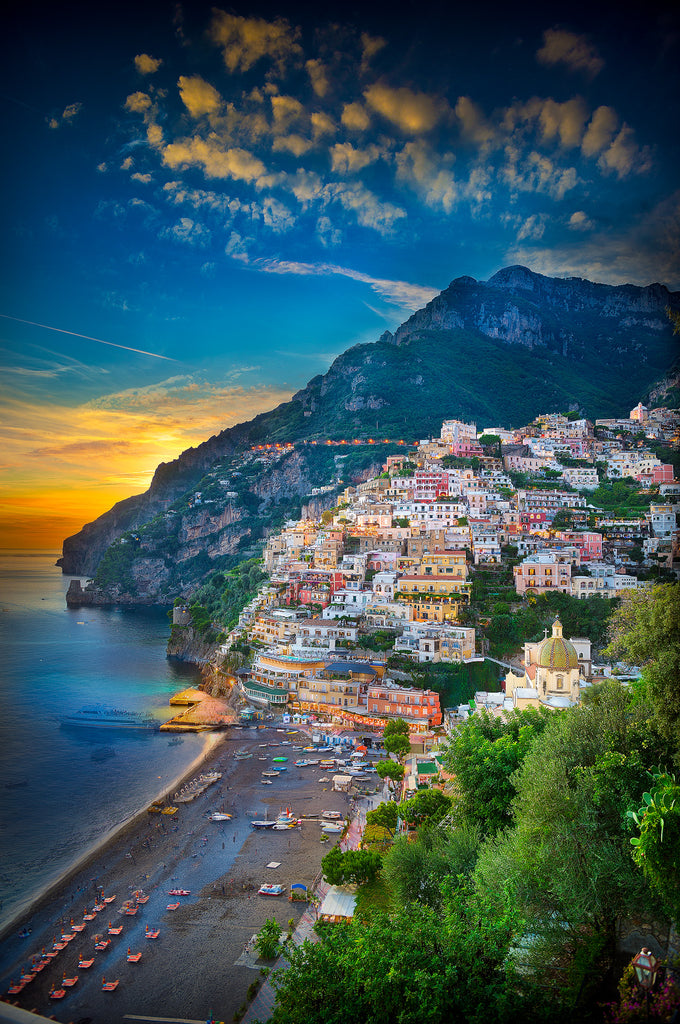 Positano Looking West
Located in the middle of the breath-taking Amalfi Coast in Italy, Positano is not your ordinary village. The narrow streets, rocky landscape and mesmerizing rustic houses will immediately captivate your attention and take you for a ride on a spiritual and mental rollercoaster through centuries of art, architecture, culture and the true essence of Italian nature.
Right there, near the hypnotizing shores of the Mediterranean, Michael James Slattery set up his tripod and camera to capture ihis palette of colors created over the hours. This awe-inspiring Luminism Photograph of Positano Loooking West will immediately catch your eye and offer you a unique view of Costiera Amalfitana, the village, the mountain and the spellbinding beauty of the Mediterranean.
What Are You Waiting For? Decorate Your Home Or Office With This Fascinating Luminism Photograph & Enjoy The Beauty Of Italy's Amalfi Coast Every Single Day!
CLICK HERE NOW