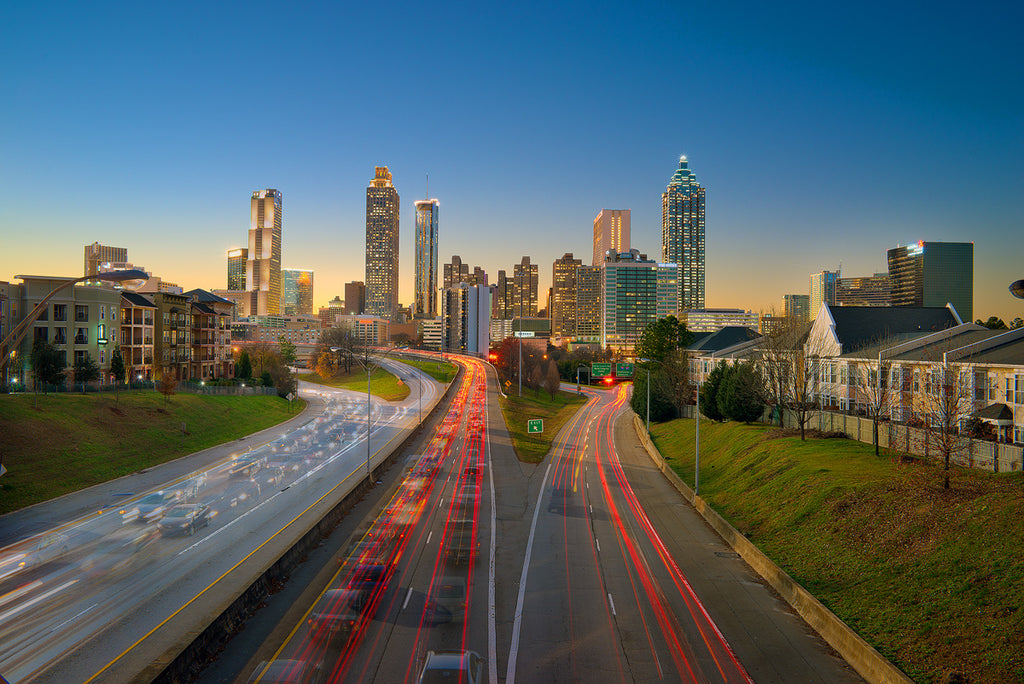 Click Here to Order a Ready to Frame Luster Print
In December of 2015 I took my box van across country. I always dreamed of shooting New York City and I actually failed in this attempted trip a few years earlier. So you can guess I was excited. Funny thing was after the trip I wished I stopped at places I would have never thought of.
The history behind this 50+ year old bridge is that it was fought for by the people. The implications of the Federal-Aid Highway Act of 1956 lead to mass deconstruction of urban housing. In Georgia, the Department of Transportation planned to have Interstate 75 run right through some historically African American neighborhoods like Old Fourth Ward and Sweet Auburn.
Many people were pushed out of their homes but those that stayed fought for justice in court. The ending compromise resulted in the construction of this very bridge. They didn't realize that they were going to create an amazing hotspot for future residents and tourists to enjoy.
What a view.
TITLE
atlanta from jackson street bridge


PHOTOGRAPHIC EDITIONS
750 editions
CANVAS EDITIONS
300 editions
CREATED
© August 2017