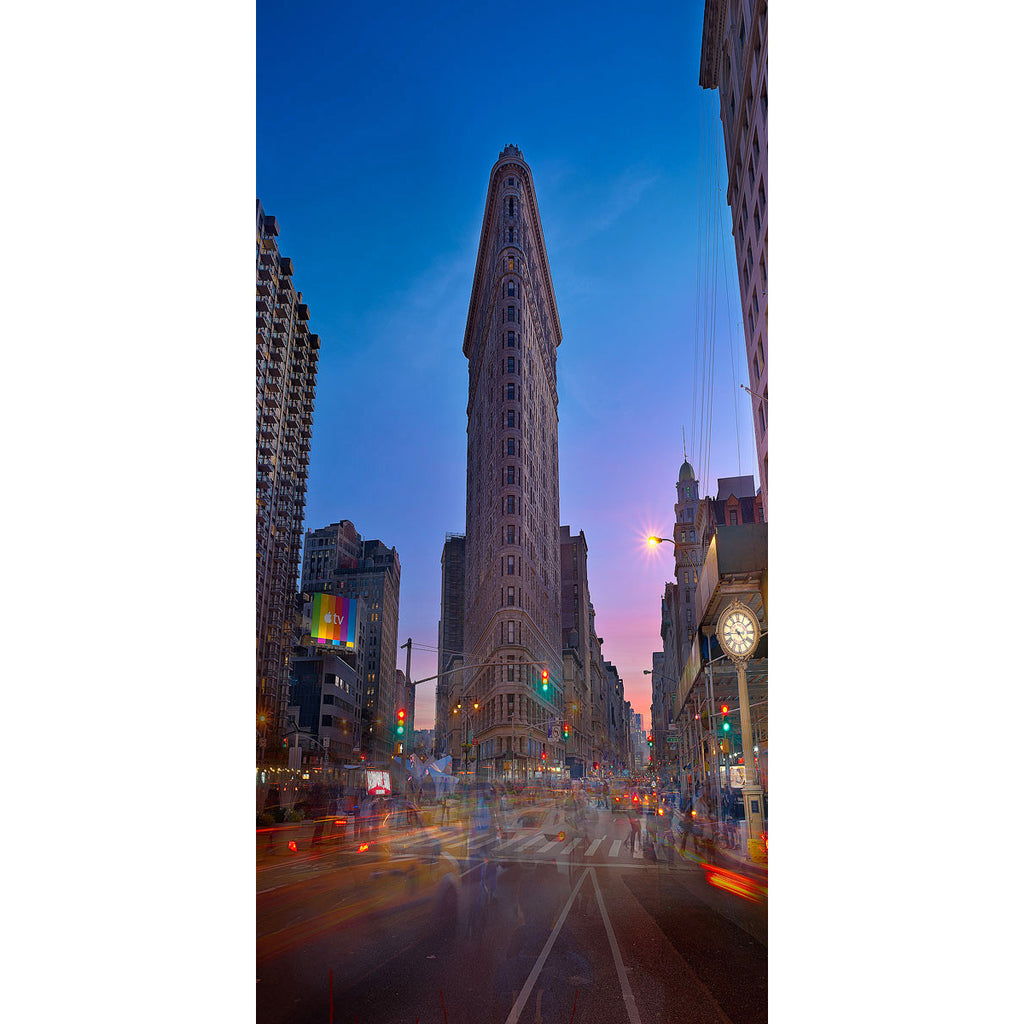 Click Here to Order a Ready to Frame Luster Print
In December of 2015 I took my box van across country. I always dreamed of shooting New York City and I actually failed in this attempted trip a few years earlier. So you can guess I was excited. Funny thing was after the trip I wished I stopped at places I would have never thought of.
The Flatiron Building was designed by Chicago's Daniel Burnham as a vertical Renaissance palazzo with Beaux-Arts styling. Starting construction in 1901 the Flatiron Building would be the first skyscraper north of 14th Street and was one of the tallest buildings in the city at 20 floors high. Once construction of the building began, it proceeded at a very fast pace. The steel was so meticulously pre-cut that the frame went up at the rate of a floor each week. By February 1902 the frame was complete, and by mid-May the building was half-covered by terra-cotta tiling. The building was completed in June 1902, after a year of construction.
The retail space in the building's "cowcatcher" at the "prow" was leased by United Cigar Stores, and the building's vast cellar, which extended into the vaults that went more than 20 feet (6.1 m) under the surrounding streets, was occupied by the Flatiron Restaurant, which could seat 1,500 patrons and was open from breakfast through late supper.
TITLE
flatiron building

PHOTOGRAPHIC EDITIONS
750 editions
CANVAS EDITIONS
300 editions
CREATED
©July 2017