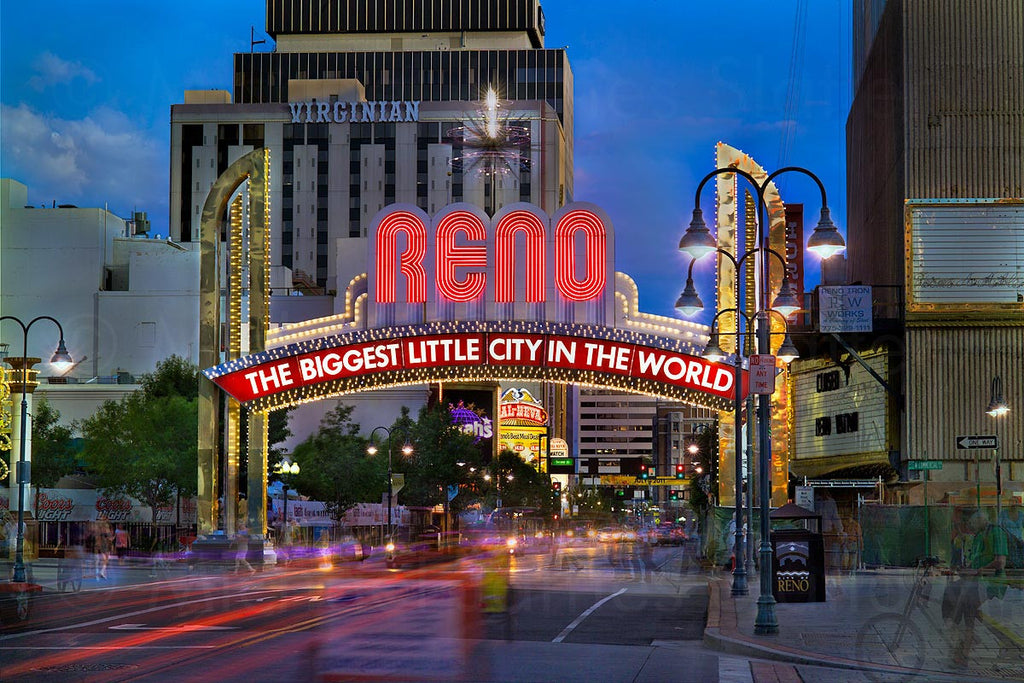 For a two week period, in the middle of the month of July 2011, I took a journey. That started with a view of Vegas and ended with a trip down the California coast.

The Reno Arch is an iconic landmark in Reno, Nevada spanning Virginia Street at the intersection with Commercial Row.

I planned on passing through but figured this landmark might make a good subject. The time spent proved to the good time. I met a nationally touring comedian, a pedicab driver that hooked me up with refreshments and a security guard that watched the camera and tripod while I went to check on the van. It was a great contrast to the first folks I met parking who warned me of crime and motivated me to park else where.

The arch as visible today is the 3rd installed at this location. The original arch was built in 1926 to commemorate the completion of the Lincoln and Victory Highways. The current arch was installed in 1987 and retrofitted with new lights in 2009. The arch is a prominent feature of downtown Reno, and for most of its history has featured the city's motto, The Biggest Little City in the World.
TITLE
reno arch
PHOTOGRAPHIC EDITIONS
750 editions
CANVAS EDITIONS
300 editions
CREATED
© January 2012