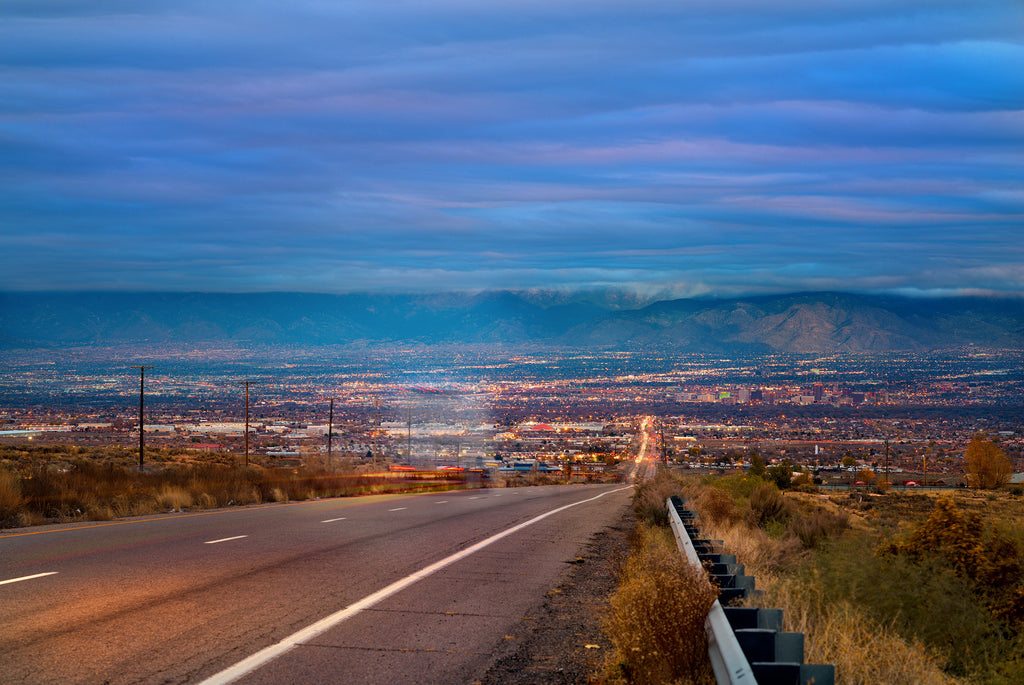 Click Here to Order a Ready to Frame Luster Print
In December of 2015 I took my box van across country. I always dreamed of shooting New York City and I actually failed in this attempted trip a few years earlier. So you can guess I was excited. Funny thing was after the trip I wished I stopped at places I would have never thought of.
Route 66 was first commissioned in 1926, picking up as many bits and pieces of existing road as possible. The first route alignment of 1926-1937 was 506 miles of mostly unpaved road. By 1937, the entire route from Chicago, Ill., to Santa Monica, Calif., was paved. The new road carried thousands longing for a better look at America and yearning to see what the country held in store for them.
Albuquerque grew up along Route 66. The famous Route 66, now Central Avenue, is Downtown's main artery.
Being I ended up mostly on I40 I was only on Route 66 for a few dozen miles. Just down the road from this shot I stayed at a really nice RV park that was really affordable. What I remember most was how cold that night was.
The very next day I headed for Texas.
TITLE
route 66 to albuquerque


PHOTOGRAPHIC EDITIONS
750 editions
CANVAS EDITIONS
300 editions
CREATED
© June 2017