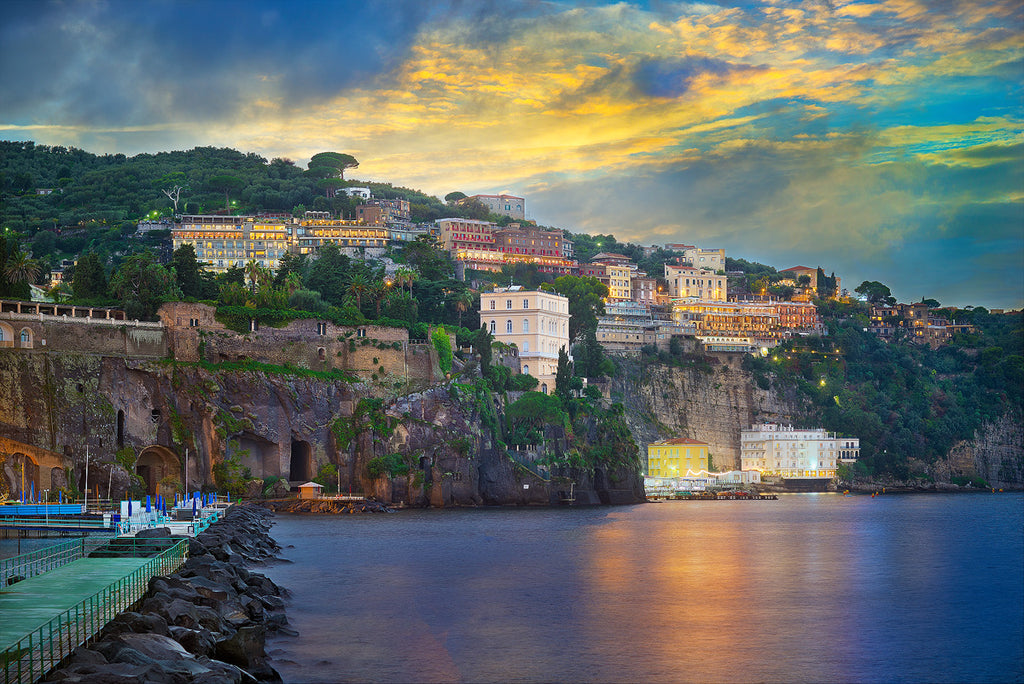 Click Here to Order a Ready to Frame Luster Print
Late October 2016. Time to reap what we sow. It had been near a decade since I sold my first Luminous View. Not quite in the category where folks could call themselves well off - but never the less in a position of some freedom - what do folks do? Travel to far away places! So that is what the best girl ever and I did. We went to Italy and France. It was one incredible time.
Sorrento is a coastal town in southwestern Italy, facing the Bay of Naples on the Sorrentine Peninsula. Perched atop cliffs that separate the town from its busy marinas, it's known for sweeping water views and Piazza Tasso, a cafe-lined square. The historic center is a warren of narrow alleys that's home to the Chiesa di San Francesco, a 14th-century church with a tranquil cloister.
Getting lost in the maze of narrow alleys and imagining how people hundreds of years ago were doing exactly what we were doing was quite enlightening.
For this capture I braved a drizzle of rain with a borrowed umbrella. Glad I took the chance.

TITLE
sorrento west

PHOTOGRAPHIC EDITIONS
750 editions
CANVAS EDITIONS
(over 10% sold)
300 editions
CREATED
© November 2017