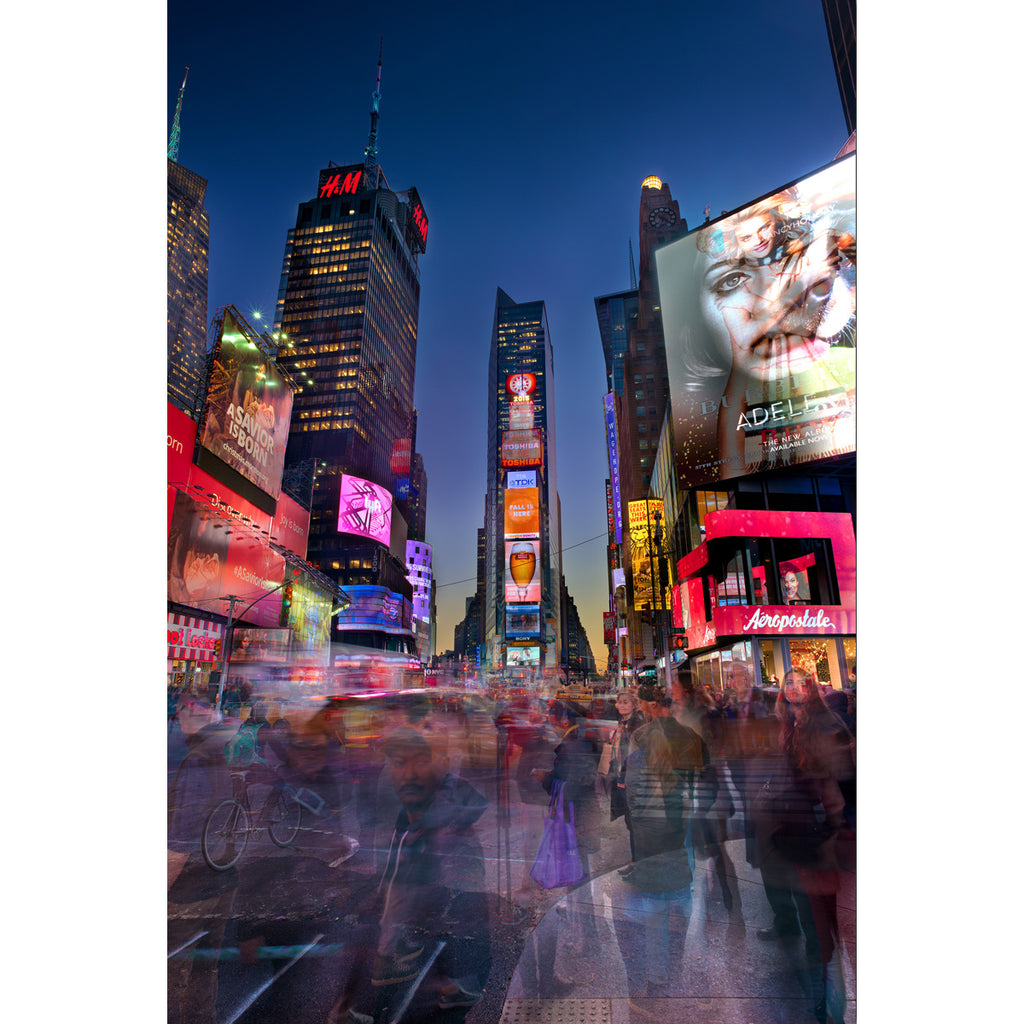 Click Here to Order a Ready to Frame Luster Print
In December of 2015 I took my box van across country. I always dreamed of shooting New York City and I actually failed in this attempted trip a few years earlier. So you can guess I was excited. Funny thing was after the trip I wished I stopped at places I would have never thought of.
So my first full day in NYC I decided to hunt down this famous square. After finding the perfect spot atop the bleachers above the TKTX sales booth security kicked me off.
This location was my next choice considering it was near construction and I was able to guard the tripod legs from pedestrian feet. Witnessing all the people, lights and movement I truly feel as if I need to come back and attempt this location again.
On December 31, 1907, a ball signifying New Year's Day was first dropped at Times Square, and the Square has held the main New Year's celebration in New York City ever since. On that night, hundreds of thousands of people congregate to watch the Waterford Crystal ball being lowered marking the start of the new year. This is when the world holds its breath, and cheers as the clocks strike twelve.
If you look at the top center of my capture you can see the famous ball just above the 2015 lights and in front of the clock projection.
TITLE
times square
PHOTOGRAPHIC EDITIONS
750
 editions
CANVAS EDITIONS
300 editions
CREATED
© July 2017