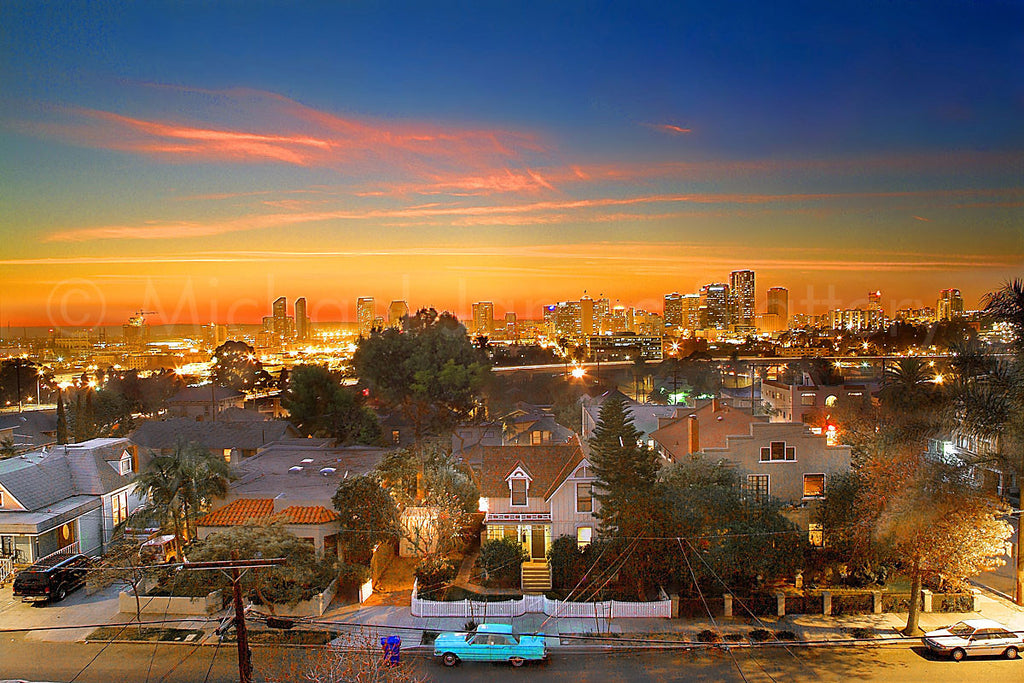 This was my first try at an idea. One that sparked from all my years creating images.  Inspired by the ways Ansel Adams would push the limits of how a photo is created and what we as individuals see.  Always wanting to find ways to create images like the feelings my eyes can bring.  Once this first proof was done a buzz like no other hit me. 
This view represents that even in the most crowded of spaces serenity can be just outside. Our world is one of growth that often takes place randomly. Here regard to each structure individually is all that this scene seems to represent.  Even I have rules of composition that
I typically adhere to.  Yet this scene breaks many of them. The feeling of randomness is what makes this image so peaceful.  
The significance of where, how and when this shot came to be has much to do with how lucky I am. I had spent many years doing many things for many reasons. Thinking that was what being was about. Not until this time in my life had I grown enough to see that everything I actually needed is already inside me. Regardless of what is outside me.  Being able to see this is what makes everything outside us so wonderful.
TITLE
from my roof on 22nd
PHOTOGRAPHIC
 EDITIONS
(over 15% sold)
750 editions
CANVAS EDITIONS
 

(over 10% sold)

 300 editions
CREATED
 ©January 2003