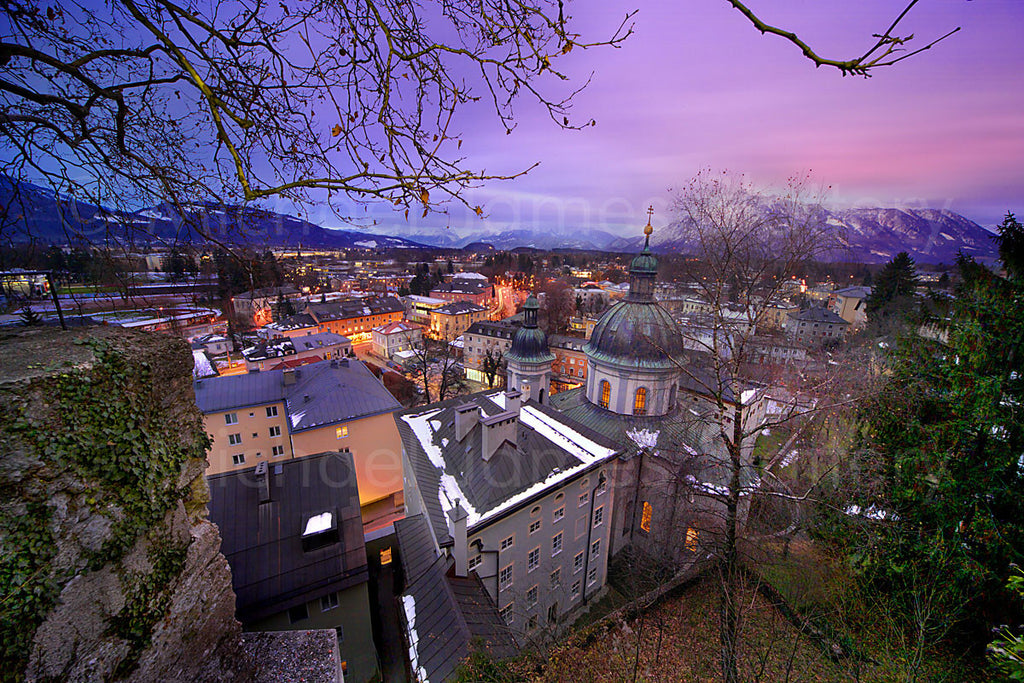 Click Here to Order a Ready to Frame Luster Print
The images with published dates of September 2006 and October 2006 were all captured November through December of 2005.  During that time in 2005 I went to places I had never seen or even knew of.
I started in London, toured all the way around Ireland, saw a small part Turkey and finished my time hopping from Amsterdam to Austria to Switzerland and ending in France.  There were so many places I went to that without pictures I probably would have forgotten half my trip.
Another one where the temperature reached below freezing.  
This shot is positioned almost directly south of the Hohensalzburg Castle looking toward the Alps on the horizon.  During this image exposure I met a woman who lived in a place that was built more than 600 years ago.  For some reason I get the feeling Salzburg is definitely a place that has had plenty of influence over the world.
TITLE
salzburg to the alps

CANVAS EDITIONS
300 editions
CREATED
 © October 2006