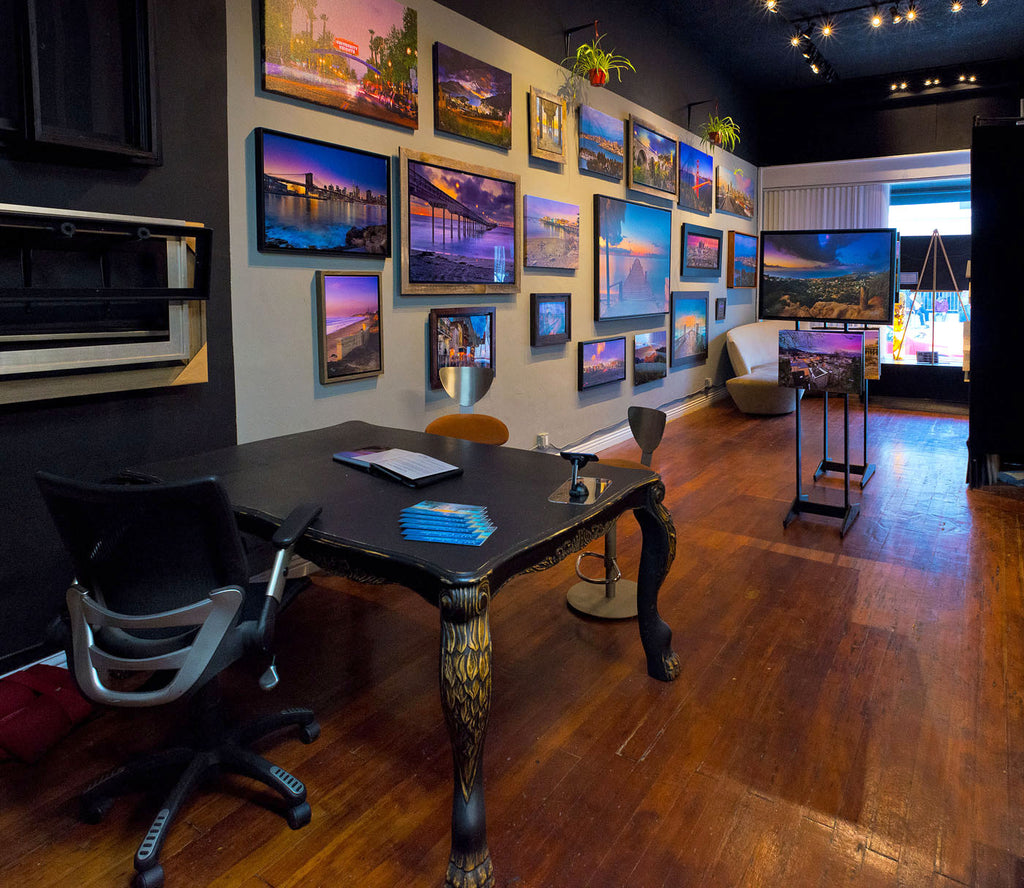 After cleaning things up a little during the slow season I figured it would be a great time to record how things look around here.
Kinda of wild looking back to 2007 when I first moved the smallest printer into an old horse shed.
I have been here in the Luminous Photography gallery since the beginning of 2013 and at the beginning of 2017 it still feels like I am barely learning how to do this.
Entrance to Luminous Views Gallery. The building dates back to WW1.
Entrance Interior
Interior of couch with gallery of Luminous Views on the wall.
Interior gallery wall and front desk.
Interior framing area.
Interior of print finish area.
Interior of print finish table, tool wall and supplies.
Interior printing room.
Command Central in the loft above all of it.